Neymar might stop being a mockery object of PSG fans. When he played in the field, he got booed by PSG ultras fans. It was because he stated that he dislikes PSG and almost left PSG. But Neymar still shows his brilliant performance for the PSG fans. He ignores the bullying. Even more, on the last match, he replied with a winning goal against Strasbourg.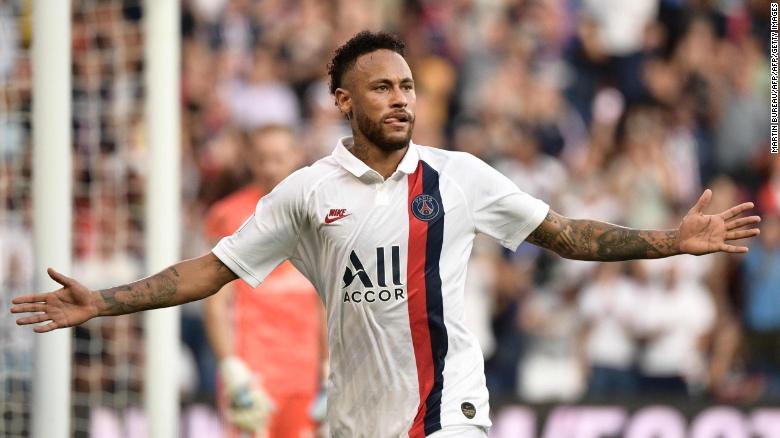 The only goal in the injury time proves his statement. He stated that no matter how the fans hate him, he would hold on and defend his team. No matter how the fans response, he would still play and win.
The Failed Transfer
Neymar was rumored to move back to Barcelona in the last summer transfer window. It's not only Barcelona hat had rumored to take the Brazilian player. Real Madrid was also proposing a great price for that player. Zinedine Zidane wants his squad to be perfectly strong to come back from adversity. But Neymar expressed that he only wants to come back to his former club, Barcelona.
It was good news for Barcelona, as the former ace striker would not fall the Barca's rival. But PSG is asking a high price, and have to get something to fill the gap that Neymar would leave. Some players had been proposed to add up the transfer value. The rumor was strong after a thirty million pound sterling loan proposal was released. But until the transfer windows closed in. there is still no deal about Neymar transfer.
Neymar was breaking the transfer record as he transferred from Barcelona to PSG with 222 million euros. But after he played on PSG, he stated that he doesn't really enjoy playing there. He stated that he wants to get back to Spain. This statement might trigger the angriness of the PSG ultras fans. More than that, Neymar's performance was below his teammates, Kylian Mbappe. In the last season, Mbappe scored 39 goals from 43 matches, while Neymar could only score 23 goals from 28 matches.
Despite the hate, Neymar Saved PSG
Les Parisien's fans might hate and be angry with Neymar. But Neymar still trying hard to perform well in the game. Every time Neymar shows up on the board, he touches the ball, kicks for corner kick, PSG fans keep yelling at him. Even, some players recommend the PSG coach to substitute him. But Thomas Tuchel keeps Neymar playing on the field. The coach's trust and the dedication of Neymar did not end in vain.
After minutes of 90, no goal had been scored. But Neymar broke the deadlock at the injury time. The cross from Abdou Diallo was beautifully turned with an acrobatic shot into a goal. The fans had mixed reactions. Some fans still mocked and booed at him, but others celebrated the goal. Besides the volley shot, Neymar actually created another goal, but the referee considered the goal as offside. With only 1 goal difference, three points winning is still three points winning. And the most important thing is that Neymar proved he will present the best performance for his team.